When planning the perfect trip to anywhere, food is a huge consideration. It can be stressful trying to find the perfect place to eat for the family or a nice brewery or winery to visit on your own. Fortunately, when it comes to the city of Williamstown, NJ we've got you covered. Our Jellystone Park™ South Jersey location is right between Hammonton and Williamstown. As a result, we've become experts on the area. Below, we've outlined a few restaurants, wineries, and breweries that we personally recommend and hope you give a try during your next visit!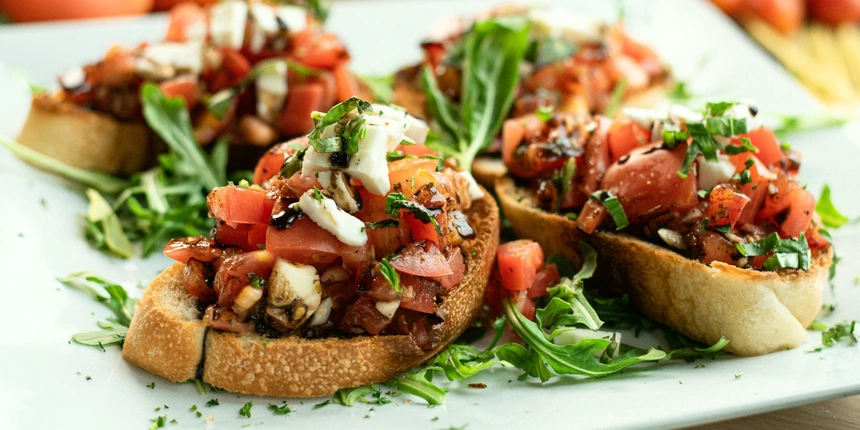 Restaurants
Finding a place to sit down and grab a bite can be tough. With so many different options and varying reviews, it can be difficult figuring out what places are truly good. Well, we can help with that! The Williamstown area has tons of restaurants to choose from with delicious food options. We've compiled our top five Williamstown, NJ restaurants below!
Cinder Bar
With two locations, one in Williamstown and one in Clarksboro, the Cinder Bar has made itself a staple in South Jersey. With fantastic cocktails and even better food, the Cinder Bar is a great place to visit. They have extremely tasty bang bang shrimp and other tapas, but the main items people rave about is the short rib pizza and cheesesteak. No matter what you order, you can't go wrong when at this restaurant in Williamstown, NJ.
Villa Deli
Villa Deli is always busy. With huge portions and small prices, this spot is one place you have to stop if you have the time. They have fantastic sandwiches and lunch specials throughout the week. The food is top notch and the service is great too, if you're looking to get the true Jersey experience of eating a hoagie from a local deli, this is the place to do so.
Monalisia
For Italian food in South Jersey, you can't go wrong with Monalisia. This restaurant in Williamstown, NJ serves original and authentic Italian food - and haven't stopped crafting delicious dishes! Some highlights of their menu include their salads, their four course dinners, and more. They are BYOB so if you're the type of person who likes a glass of wine with dinner, be sure to bring your own bottle.
Briglia's Tavern
Briglia's Tavern is a small restaurant with an upscale menu. Given the location and the exterior, you may have some assumptions off-bat, but the interior is extremely clean and nice. The small dining room has plenty of elbow room between tables and the entire restaurant is clean and welcoming. They have plenty of specials and a lot of fine options for a nice meal.If you're in the area don't judge this book by its cover and give it a try!
El Mercadito
El Mercadito is both a Mexican restaurant and market rolled into one. With a Mexican bakery as well as local and imported grocery selections, the market itself is fun to look around. The restaurant however, is crazy good. They use fresh ingredients and traditional recipes to make their food stand out. Their burritos are delicious as well as their tostadas and everything else. Just make sure you read the menu and understand that this Mexican restaurant makes their food without "Americanizing" it.
Wineries
South Jersey has some increasingly surprising terroir. Most of South Jersey is part of the Outer Coast Plain AVA (American Viticultural Area), an AVA that has a wide range of varying soils allowing over 50 varieties of grapes to thrive. Because of this AVA, wineries like Blue Cork and others on this list are able to grow the grapes that go into making their award winning wines, like Sharrott's Merlot or any of these other great wines.
Blue Cork Winery and Vineyard
Blue Cork Winery and Vineyard has the backgrounds for their company and vines to grow more and more fruitful as the years continue. This is because of owners Angelo and Michelle Tantaros' experiences. Angelo was raised in Greece and learned winemaking all his life from his father, while Michelle's father was a businessman and learned all she could from him. With these skills, the two took up the endeavor of starting a winery. Since their start, this Williamstown, NJ winery has been constantly growing and winning awards for their wines.
Autumn Lake Winery
Autumn Lake Winery is a gorgeous winery in Williamstown, NJ with a patio overlooking the lake and fields of beautiful vines. They typically have food trucks come out as well as live music for you to enjoy, alongside the beautiful views and tasty wines. Their wines are widely acclaimed, winning them the Governor Cup, as well as Best in Show, and various medals. This winery is a great romantic and charming place to visit, be sure to relax and unwind along their lake when you visit.
Sharrott Winery
Sharrott Winery's motto is "Made Local, Enjoyed Everywhere." Shipping their wines all across the US, they've proven themselves to fulfill this motto. This Williamstown, NJ winery attracts visitors from all across America and is an extremely comfortable place to enjoy a glass of their award-winning wines. They also have a seasonal menu with weekly specials overing far more than just a cheese plate and some crackers to enjoy with your wine.
Amalthea Cellars Farm Winery
Listed in Gotham Magazine's "15 Of The Best Wineries Across The United States" as the best winery near Philadelphia, Amalthea Cellars Winery is not a winery to take lightly. They've won many medals, including a platinum medal for their Merlot. This astounding winery benefits from its founder learning winemaking in Bordeaux, France, and approaches his winemaking with these learnings in mind. Come and see this winery for some excellent wines during your trip.
Coda Rossa Winery
Coda Rossa Winery has a passion for not only their wines, but where you take their wines as well. They operate firmly on the understanding that great wine is best when enjoyed during moments with family and friends. With this philosophy, Coda Rossa Winery hosts plenty of events and live music to bring people together around their bottles of great wine to enjoy each other's company.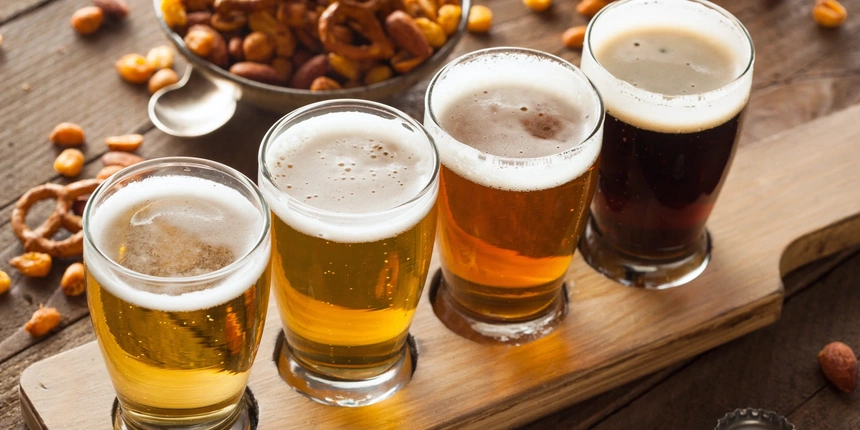 Breweries
Williamstown, NJ offers plenty of breweries but finding the best ones to visit can be tricky. Fortunately, if you're looking for a cold one in Williamstown or trying to sample some craft brews in Hammonton, these five breweries we've compiled below should have you covered.
13th Child Brewery
13th Child Brewery gets its name from the folklore around the Jersey Devil. They have fun with their theming, even featuring a cross between a stout and black IPA they call the Leeds Blackheart. The two owners and brewers are dedicated to making craft brews for people to come and enjoy together. 13th Child is a really fun brewery and worth swinging by if you get the chance.
Cross Keys Brewing Co.
Cross Keys Brewing Co. is a Williamstown, NJ brewery with over 20 years of experience and is committed to crafting a consistent beer with dependable quality. Their brewery hosts many events ranging from things like comedy shows all the way to chili cookoffs. They aim to provide a comfortable and friendly atmosphere for you to enjoy their craft brews in. They serve beer flights and even have a private event space for anyone looking to throw a get-together somewhere nearby.
Core 3 Brewery
Core 3 Brewery lets you design your own flight with their craft brews and enjoy a wide variety of their beers on tap. They have an extremely fun and welcoming atmosphere with a super cozy feel. They put care and detail into their brewery and are a fun and interesting place to visit. The staff is extremely friendly and their brews are great, they definitely have the hospitality that only comes from a small town brewery and makes you want to come back again and again.
Axe and Arrow Brewing
With a similar story to every brewing company, a few guys, a garage, and a home brewing kit, fermented into Axe and Arrow Brewing. They offer great flights with each beer accompanied with a trading card with information on the beer, not all too dissimilar to the cards of Magic: The Gathering. This fun brewery has a super charming atmosphere and great beers, make sure to check them out!
Bonesaw Brewing Co.
With many years of experience, friends Rich, Dave, Alan, and AJ work together to create the best beer they can. They at Bonesaw Brewing Co., have a huge variety of beers as well as seltzers for anyone who may prefer to keep it light. They offer flights of their beer for you to taste and have an extremely cool taproom. They're often busy but the service is always quick and attentive, ensuring that everyone feels welcome and happy with their visit.


Whether you're looking for a nice family restaurant, a beautiful vineyard & winery, or a cozy taproom to discover, Williamstown, NJ has a place for you. If you need a place to stay while out here though, check out our Camp-Resort, as we are only a short distance from all of these excellent spots! To book your stay, call (856) 629-5140 or click here to view availability. We look forward to seeing you soon!