All aboard! Plan a roadtrip with family or friends from the great city of Trenton to Atlantic City! We rounded up the best restaurants, activities, and attractions that you must try during this hour and a half hour road trip. Our road trip guide starts in Trenton and ends in Atlantic City, but this itinerary can be flipped easily if you're starting in Atlantic City or another nearby city instead! Keep reading for the ultimate road trip itinerary and guide that's fun for all ages!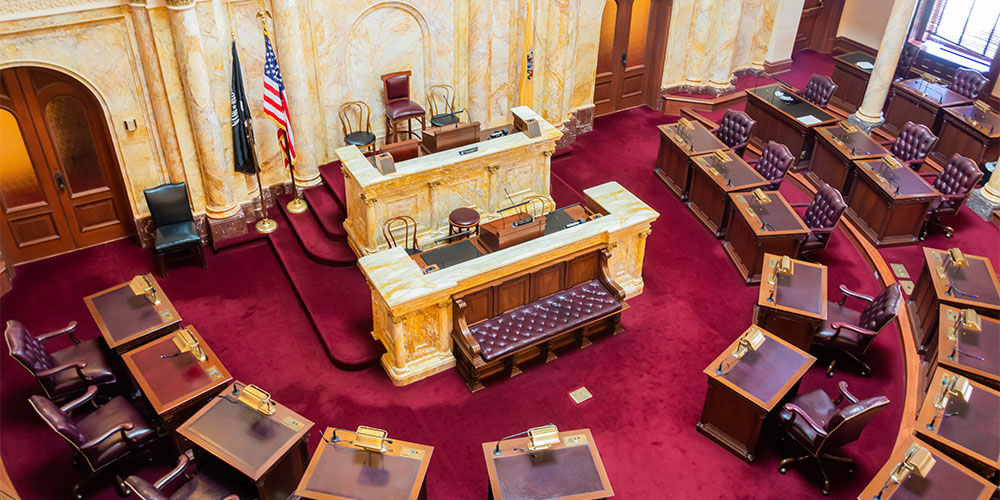 Trenton: Starting Your Road Trip
You've officially started your road trip from Trenton - now what? Before you head towards Atlantic City, don't forget to explore the great city of Trenton! Check out Trenton Thunder Ballpark, Trenton's very own Minor League Baseball stadium. You could also check out the seat of the New Jersey state government, the Trenton State House. Plan your very own tour today.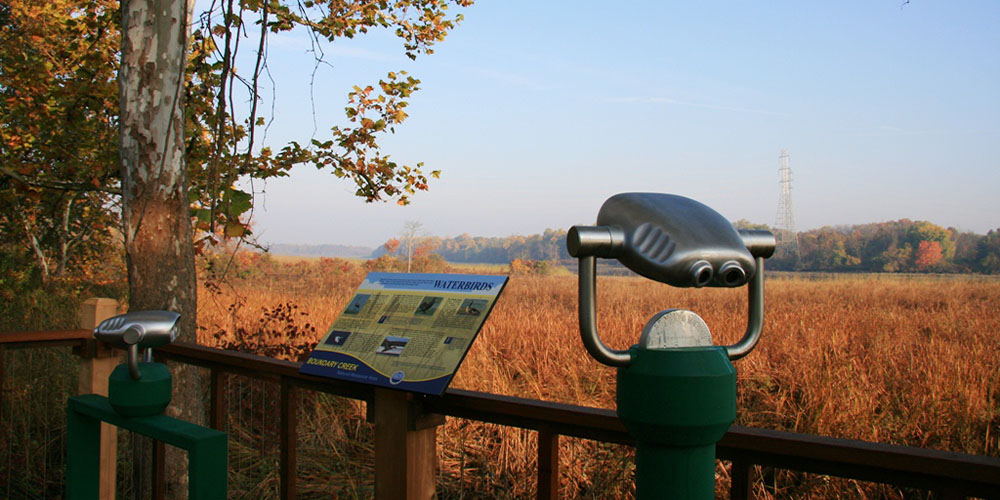 Photo by: Boundary Creek Natural Resource Area
Stop #1: Boundary Creek Natural Resource Area
This 34-acre park offers visitors fantastic opportunities for bird watching and wildlife viewing. Upland and lowland forests, fields, tidal wetlands, and the open water of the Rancocas Creek all overlap in this relatively small area to create a haven for all types of birds and other wildlife. Find more information here.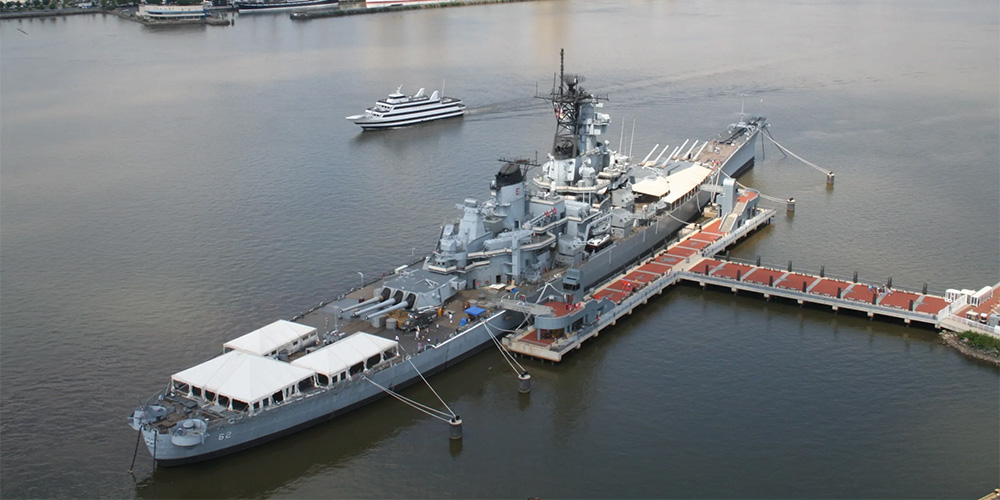 Stop #2: The Battleship New Jersey Museum & Memorial
The Battleship New Jersey Museum & Memorial regularly ranks as one of the best museums in NJ, one of the best things to do in Philadelphia, and serves as an entertaining attraction in New Jersey for families. It provides an up-close look at our nation's military history. Guests of all ages and interests will enjoy their visit to this floating U.S. Navy museum of our nation's largest battle ships ever built. From World War II to Korea, Vietnam and active duty during the 1980s, you don't want to miss this attraction! You can purchase tickets here.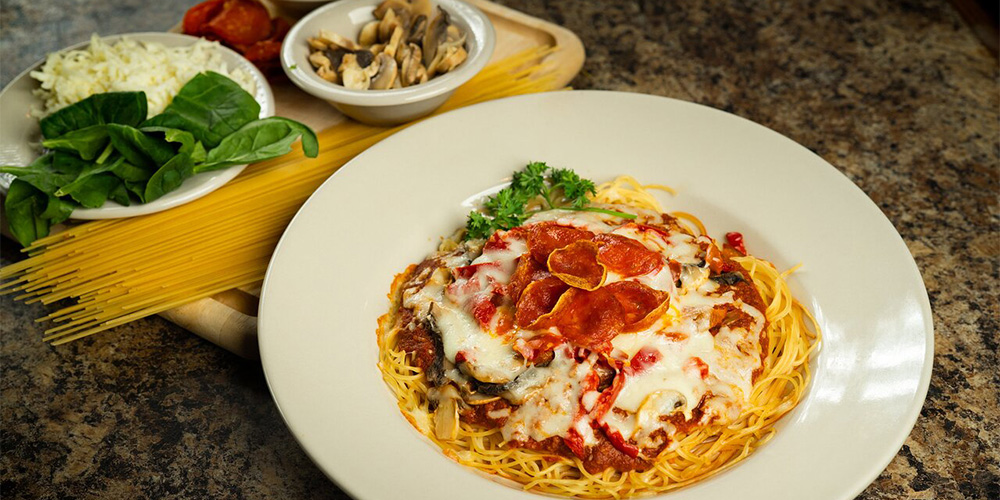 Photo by Mona Lisia
Stop #3: Mona Lisia
Voted the #1 restaurant in Willimastown, the Mona Lisia is a must visit on your road trip to Atlanctic City. Known for their original and authentic Italian foods, this Williamstown restaurant has everything from a lunch menu to a special holiday menu. You can find all of their menus here. Just 5 miles from our Camp-Resort, this Williamstown restaurant is one that will leave your taste buds begging for more.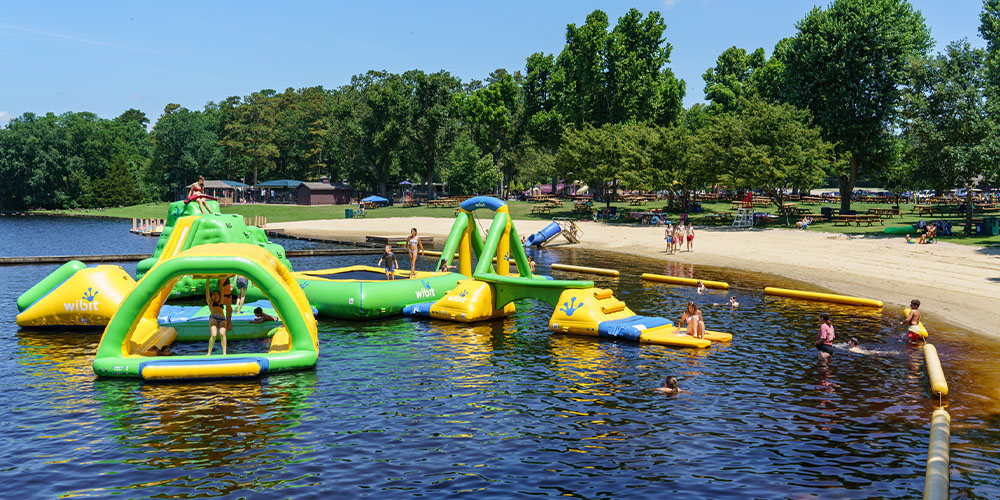 Stop #4: Jellystone Park™ South Jersey
Located under an hour away from both Trenton and Atlantic City is Jellystone Park™ South Jersey. Our Camp-Resort is a great home-base for an overnight stay!
As one of the best campgrounds near Trenton and Atlantic City, Jellystone Park™ South Jersey offers a variety of ways to stay including cabins and RV sites - making it an easy halfway point for some rest. There's nothing like spending an evening around a campfire with family and friends!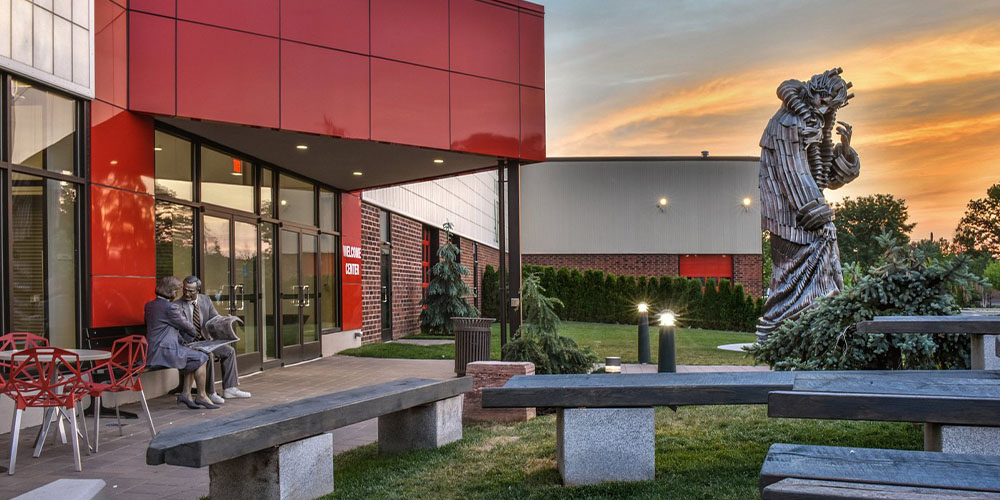 Photo by Grounds for Sculpture
Stop #5: Grounds for Sculpture
The perfect day trip! Grounds For Sculpture (GFS), located in Hamilton, New Jersey, is a forty-two acre sculpture park. Its collection features more than 270 contemporary sculptures by renowned and emerging artists, with rotating exhibitions in six indoor galleries. With rich educational offerings, a great schedule of performing arts, and fun family events, the park is open year-round for your viewing pleasure. They also include shopping and dining options to complement your visit. Learn more here.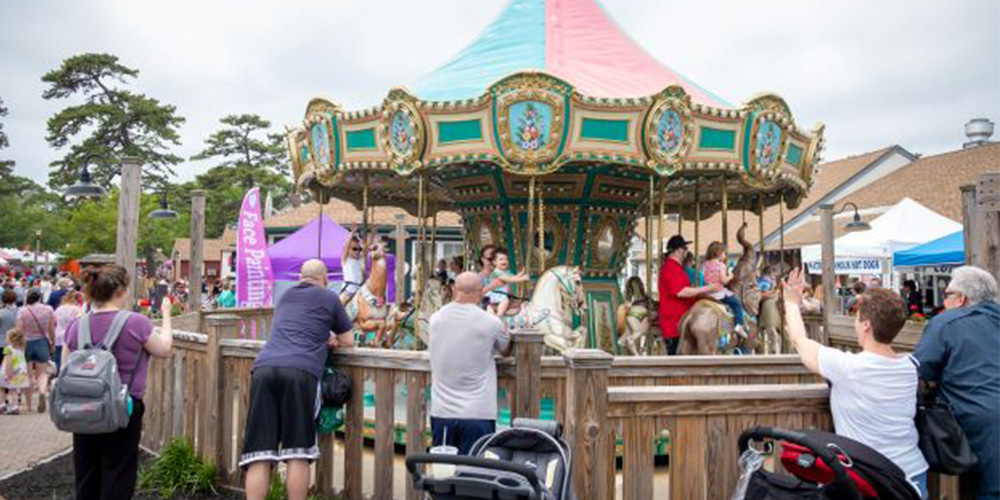 Photo by: Historic Smithville
Stop #6: Historic Smithville
Head to
Historic Smithville
for a charming day out with your family and friends. Walk along their cobblestone pathways and adventure through over 60 unique shoppes and 6 diverse eateries. You can also ride on the
train, paddle boats, or carousel
. 30 free events through out the year add to the already amazing experience at the village.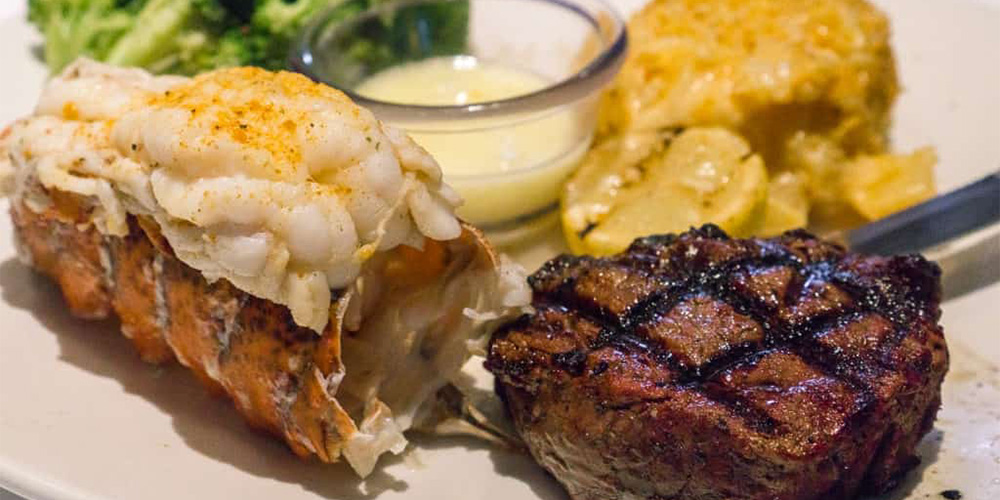 Photo by Bonefish Grill
Stop #7: Bonefish Grill
At Bonefish Grill, they have Anglers who guide you on an open sea excursion to choose the best fish to fit your taste. Their Anglers deliver white-coat service in crisp white chef coats. They are warmly welcoming and trained to navigate you through your dining experience from savory start to sweet finish. They can tell you where they source their fresh fish, how they prepare it, and can suggest the perfect wine and cocktail to pair with your dish. When camping near Atlantic City, NJ, be sure to add this great grill to your must-see list.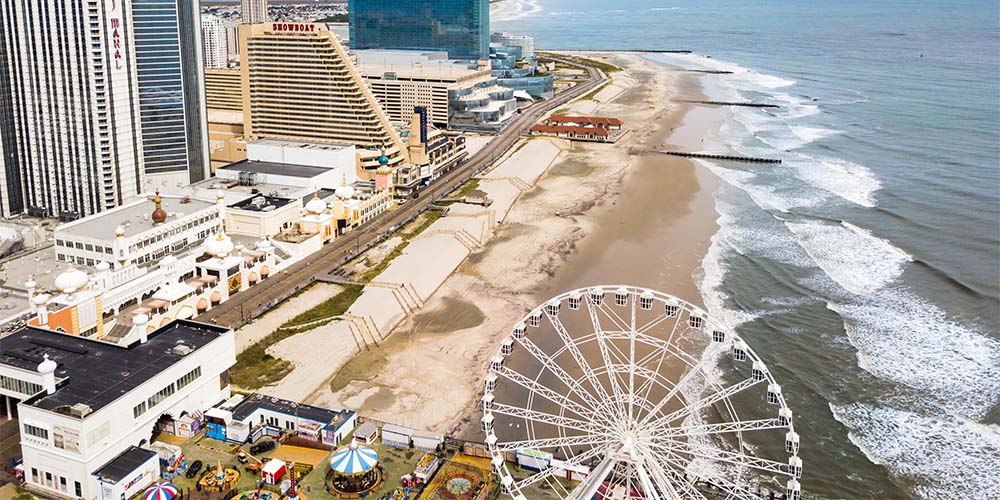 Atlantic City: Road Trip Complete
You've officially arrived to your destination! Now, it's time to explore the city of Atlantic City. Be sure to stop by the Atlantic City boardwalk for fun, sun, and shopping. Follow that up with a visit the Steel Pier Amusement Park and your day will hold more fun than you could have ever imagined.
We hope you're able to take advantage of all of the great restaurants, activities, and attractions we outlined when planning your road trip from Trenton to Atlantic City, or vice versa! From the Trenton State House in Trenton, to visiting Jellystone Park™ South Jersey - one of the best campgrounds near Trenton and Atlantic City, to even Skyzone in Hamilton, this road trip will be packed full of adventure and memories!