Staying on-site at our Camp-Resort offers a wide variety of things to do, but have you thought about exploring Cape May, New Jersey? From Whale Watching Tours to fun attractions and family-owned restaurants, Cape May, New Jersey offers a variety of things to do for all ages. Keep reading for our top 5 recommendations!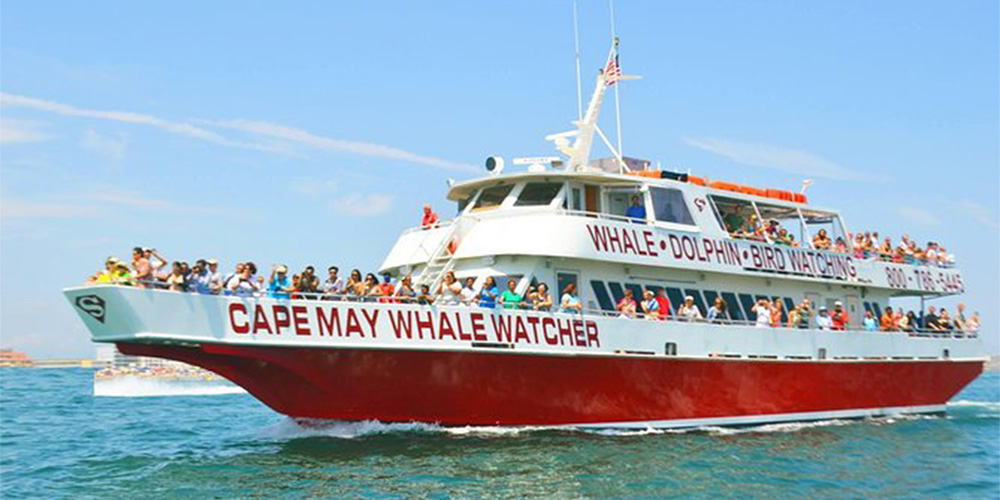 Photo by Cape May Whale Watcher
Whale and Dolphin Watching Cruise
The Cape May Whale Watcher has a variety of available activities in their fleet. Their featured "Cetacean Spectacular" experience takes you on a 3-hour tour of the Bay and the Atlantic for a real whale and dolphin watching expedition. They have the largest and fastest marine mammal watching boats in New Jersey and are the only boats with the never expiring "Marine Mammal Sighting" guarantee. Located 65 miles from our Camp-Resort, this is a must see Cape May attraction. You can find availability and their prices by visiting their website.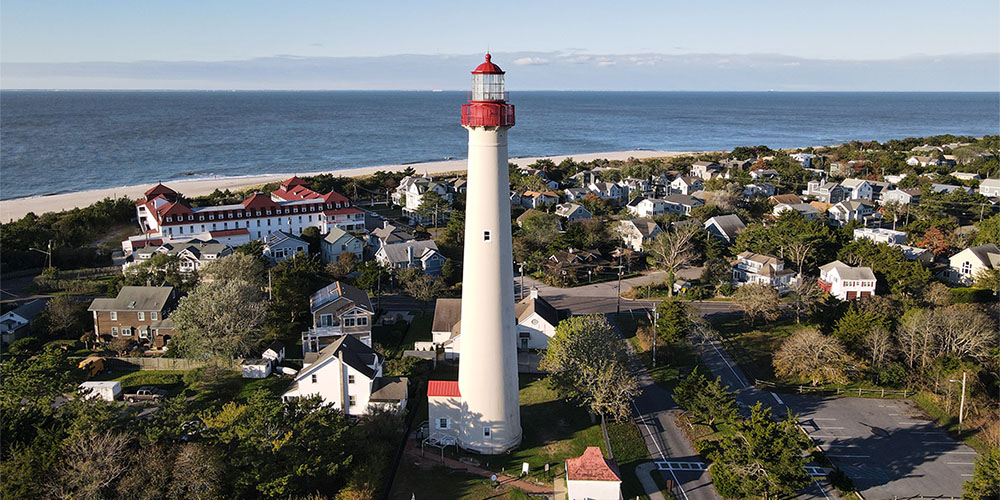 Take the challenge and climb the 199 steps up the original, cast iron spiral stairway to the top of the 1859 Cape May Lighthouse and see an amazing view of the Delaware Bay and Atlantic Ocean, along with the surrounding nature trails of the Cape May Point State Park. As you climb to the top, interpretive panels tell stories of Lighthouse Keepers, the surrounding area, and how the lighthouse functioned both historically and today. Located 70 miles from our Camp-Resort, be sure to add the Cape May Lighthouse to your to-see list. You can find pricing and available hours, as well as purchase your ticket here.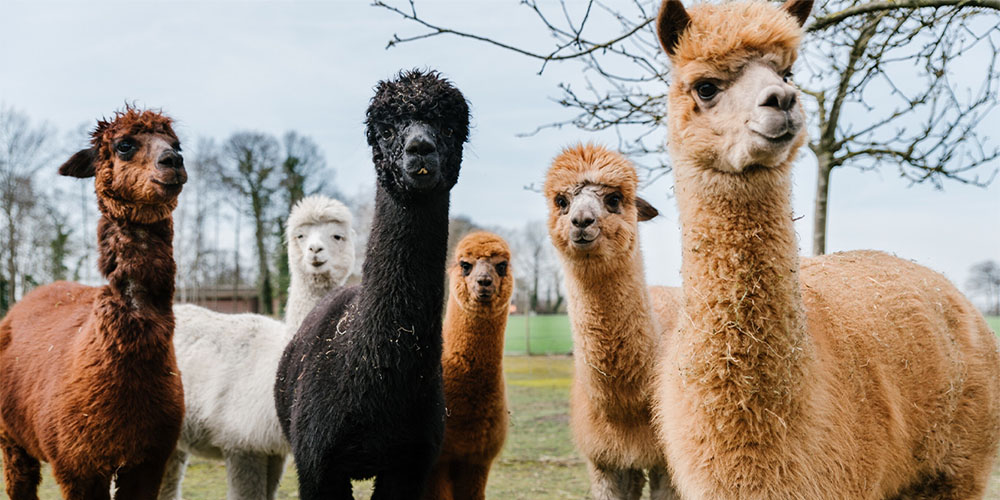 Photo by Jersey Shore Aplacas
Jersey Shore Alpacas
Jersey Shore Alpacas is a small farm owned and operated in Green Creek, a small town near historic Cape May, NJ. This family owned farm opened in 2005, and has grown to 18 alpacas, each with their own special personality. Voted the #1 thing to do in Cape May by TripAdvisor, this attraction is open year round and by appointment only. Located just over an hour from our Camp-Resort, this is a perfect thing to add to your list of day trip activities. You can find more information, and book your tour by visiting their website.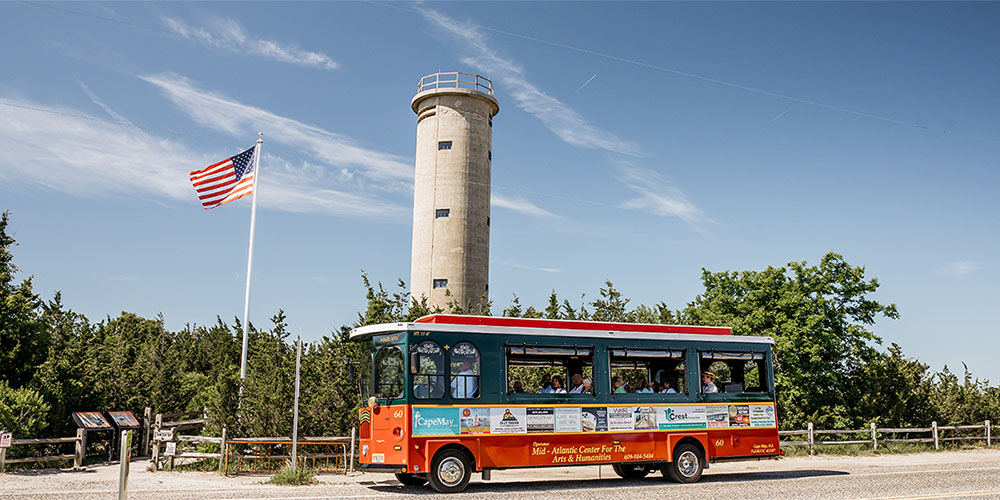 World War II Lookout Tower
Calling all history buffs, this Cape May attraction is for you! In 1942, provoked by fear of German attack was real when this tower was built. Now, the last freestanding World War II Lookout Tower in New Jersey is a must-visit in order to get a sense of what the world was going through in 1942. Located an hour away from our Camp-Resort, this lookout tower was part of the immense Harbor Defense of the Delaware system known as Fort Miles, and now helps tell the story of Cape May's role during World War II. Built in just weeks in 1942, the tower was one of 15 towers in Delaware and New Jersey used as observation posts to detect enemy vessels and direct the artillery fire from nearby coastal batteries. Inside, a staircase takes you to the sixth floor spotting gallery where Observers will answer your questions. To find prices and book your tickets, visit their website.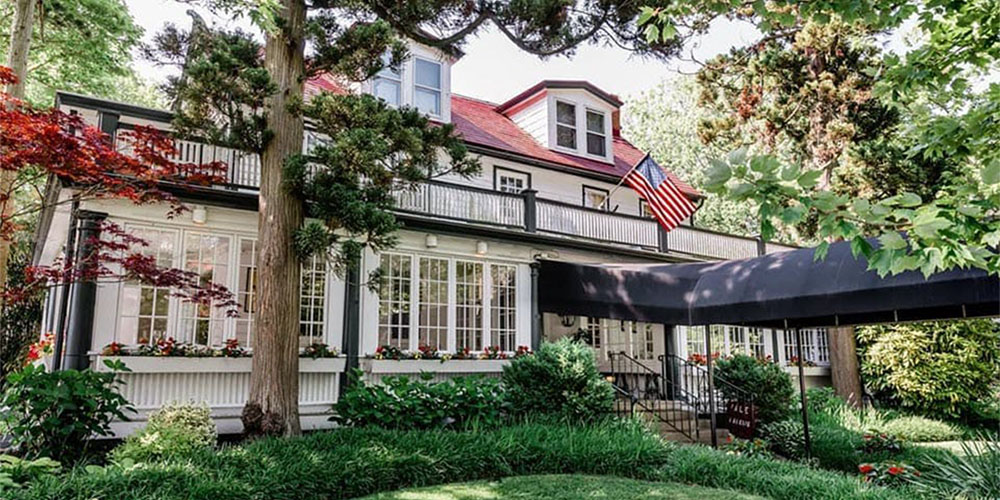 Photo by Washington Inn
Washington Inn
The Washington Inn was first constructed in 1846. The large columns reaching all the way up to the third floor were meant to resemble those of Mount Vernon, the plantation house of George Washington. With the help of Mimi Wood, Executive Chef of over 25 years, the Washington Inn has grown to be one of the top ranked and most visited fine dining restaurants in Cape May. Voted the #1 restaurant in Cape May, the Washinton Inn is just 66 miles from our Camp-Resort and is a perfect option for dinner. Find their full menu and hours of operation here.
As you can see, there is so much to do in Cape May, New Jersey that the whole family will enjoy. Whether you're looking to learn about the World War II Lookout Tower, enjoy a delicious meal, or want to take a Whale Watching Tour, Cape May is the place to be. Start planning your day trip to Cape May now!