Our 2023 Swim Club memberships are now available, meaning now's the time to book one for the season! If you need more insight into the reasons why you should consider a Swim Club membership, we outlined the top 5 benefits! Keep reading to decide if a membership is right for you and your family.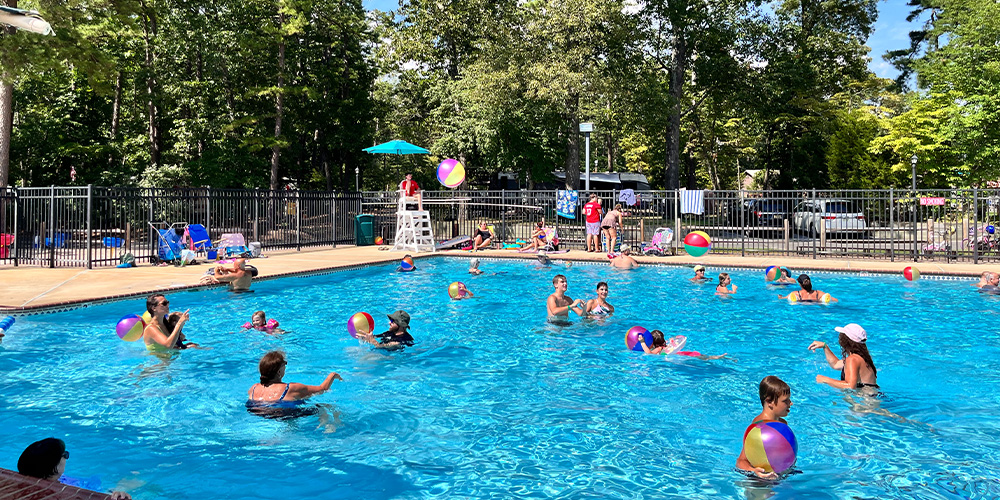 Includes Access to All Park Attractions
Enjoy access to not only our swimming pools and swimming lake, but also our jumping pillows and newly opened laser tag as well. Whether you're looking to swim some laps in our Olympic size pool, let the younger kids cool of in our interactive splash pool, or enjoy a competitive game of laser tag with new friends, our Swim Club Memberships offer family friendly attractions for the young, and young at heart. You can view all of our attractions here.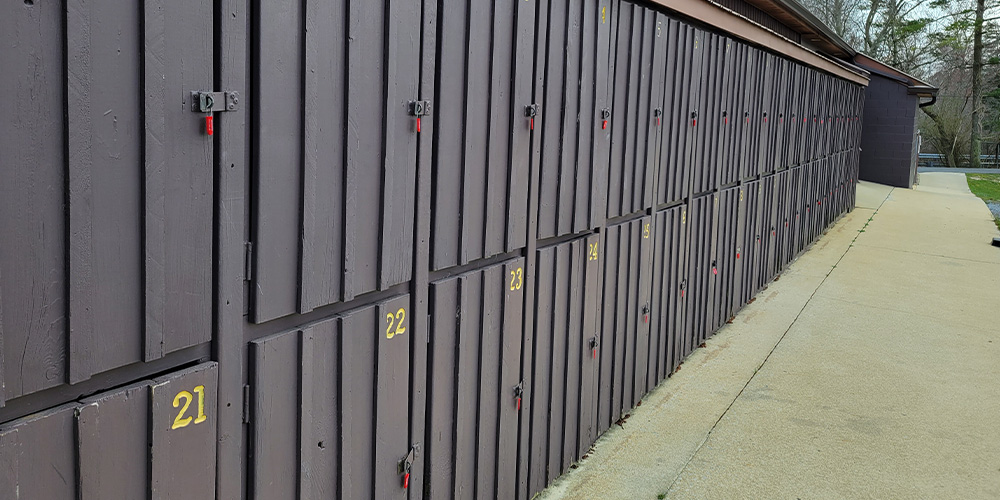 Locker Rentals
Enjoy the convience of a locker rental when you purchase your swim club membership. For just $125, you can rent a locker for the duration of your membership. Our lockers are the perfect place to keep your goggles, sunscreen, and swim shoes so they are always on-site and never forgotten.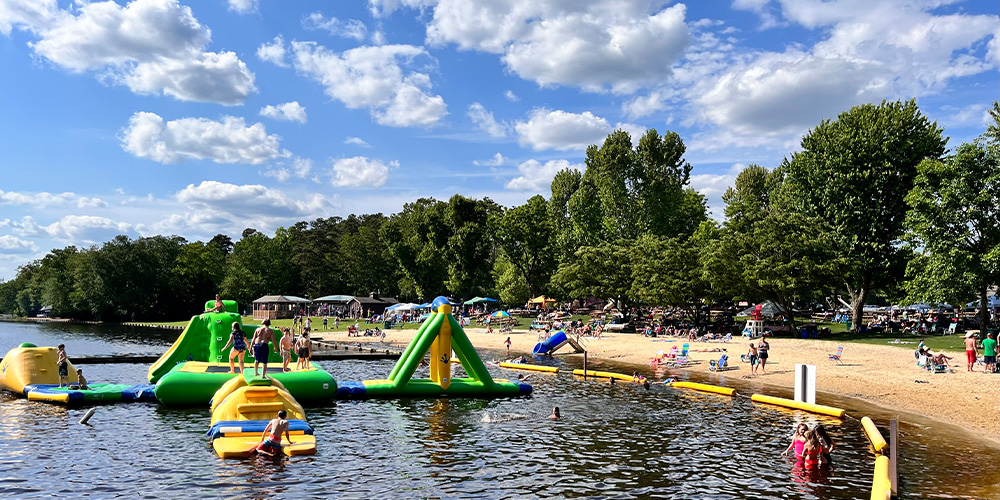 Multiple Membership Options
With both weekday and full season passes available, we have a membership option for every schedule. With a weekday membership you will have access to our Camp-Resort on weekends only from Friday, May 12th through Sunday, June 11th, and Friday, August 25th through Sunday, September 3rd. Weekday passes may be used Monday - Friday only from Monday, June 19th through Friday, August 18th. Please note, weekday passes are not valid for use on Holidays that land on a weekday, such as Memorial Day, 4th of July, and Labor Day.

When you purchase a full season membership, you will be able to utilize it on weekends only starting Friday, May 12th through Sunday, June 11th, and Friday, August 25th through Monday, September 4th. Season passes may be used daily from Monday, June 16th through Sunday, August 20th.
You can learn more about our membership options here.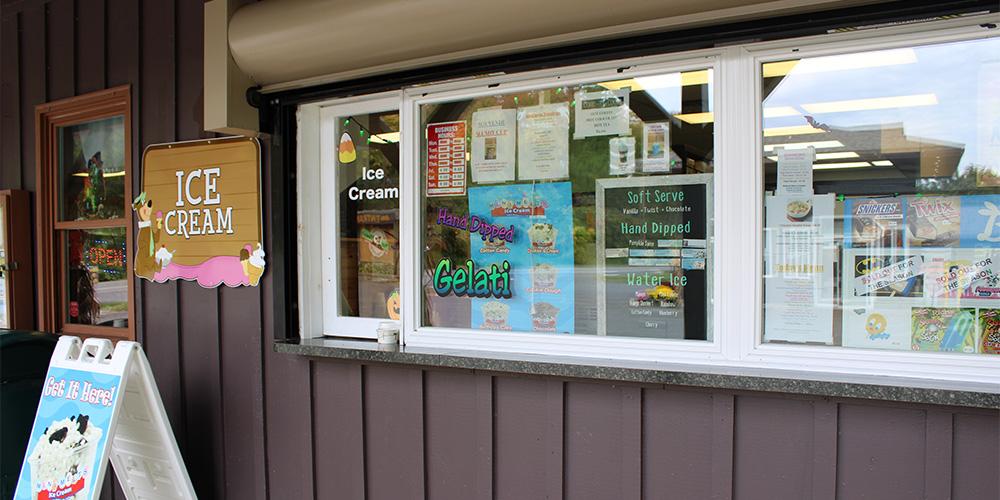 On-Site Dining
Whether you're looking for lunch, dinner, or just a quick pick me up - we have you covered. Enjoy our Pic-A-Nic Basket and ice cream stand where you can get everything from hot dogs and cheesesteaks, to breakfast sandwiches and water. Enjoy the entire sun-filled day without ever having to leave our Camp-Resort.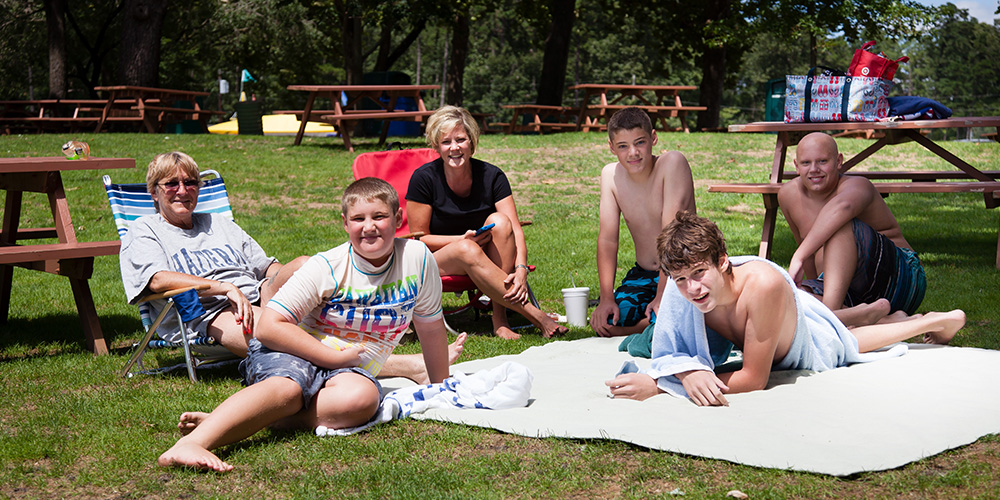 Family Fun for Everyone
With two different membership options and family friendly attractions available, our swim club memberships are the perfect option for everyone and anyone looking to spend the summer with their family and friends. From our picnic-perfect beach to a friendly game of laser tag, spend the summer making memories with those that mean the most to you.
With so many added benefits to a Swim Club membership at Jellystone Park™ South Jersey, buying one for the 2023 season is a no brainer! We have a limited amount of memberships available, so be sure to buy one as soon as possible. Head to this link, input a check in date of May 12th and a check out date of September 4th. For more information, visit our Swim Club page or give us a call at (856) 629-5140. Swim on, campers!